Register
If you'd like to attend, simply click here and fill out the form!
Events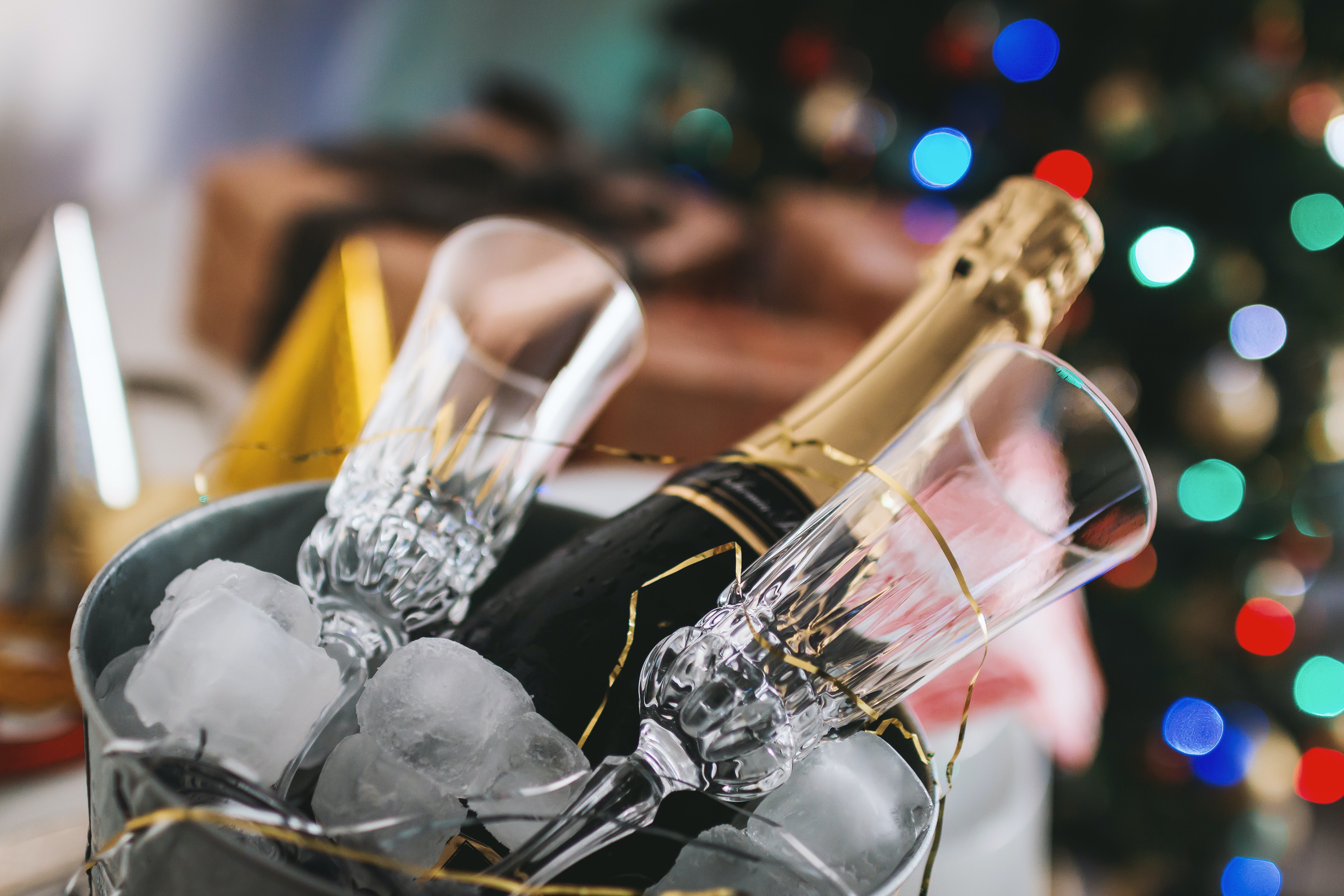 The long awaited itinerary;
Thursday 11th of May
Meet & Greet & Drink
The Chieftain
4pm 'til closing
Karaoke
kraken playoffs
Friday 12th of May
Enjoy Seattle
Crazy Miniature Golf & Drinks
Flatstick Pub - South Lake Union
1pm
Booze Cruise
South Lake Union
4pm to 6pm
DJ
The Chieftain
7pm 'til closing
Saturday 13th of May
Villa vs. Tottenham
The Chieftain
7am (Chieftain will open at 6am)
Raffle and Auctions
The Chieftain
11am
Space Needle Trip
Saturday late afternoon
Villa Party and Live Music
The Cheiftain
8pm 'til closing
Sunday 14th of May
Breakfast and Prem Matches
The Chieftain
6am
About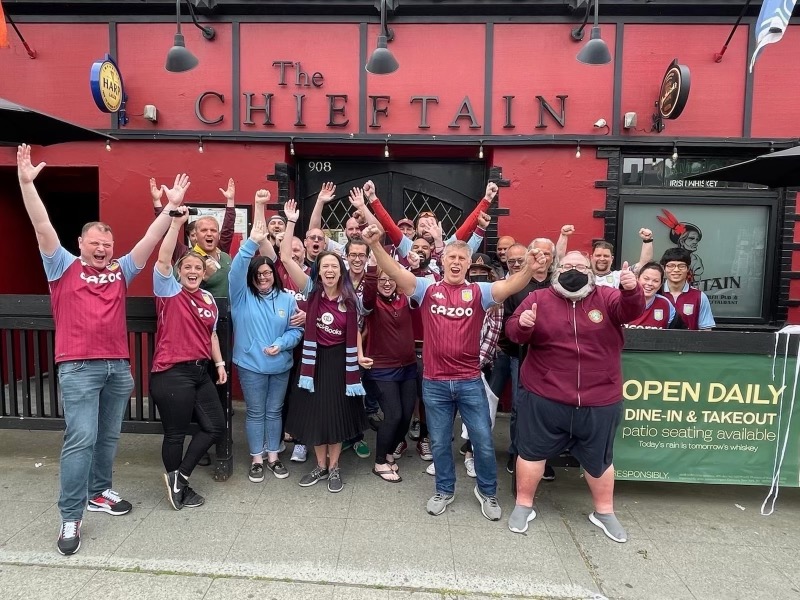 Welcome to the 9th Annual North American Aston Villa Supporters Meetup!

Each year, one of our official American supporter groups hosts this amazing event that brings together North American Aston Villa supporters and guests from far and wide. This is a weekend for us, as a family, united by a common passion for the Villa, to have fun and to support one of our Aston Villa Charity partners, Acorns Children's Hospice.

The 8th Annual Meetup saw almost 200 Villa fans travel to Toronto for a fun-packed weekend resulting in stories that will be shared for generations, and a whopping $24,000 raised for Acorns. Now it is Seattle's turn to carry the torch.

Each previous meetup has been special for varying reasons. We here in Seattle will do all we can to carry on this tradition, and we will work tirelessly to make your time here memorable.

The previous success of this event has spread to all corners of the globe, bringing fans from over the pond, and beyond, to our fair shores. This year we expect to carry on this expansion with news that Villa fans are resting their season tickets and joining us. So come to be part of legendary fun, make memories, support a great charity, and most of all … continue being a wonderful part of our North American Villa family.

From everyone here in Seattle, we cannot wait to welcome you to our city.

Seattle Aston Villa Supporters Club
Where to Stay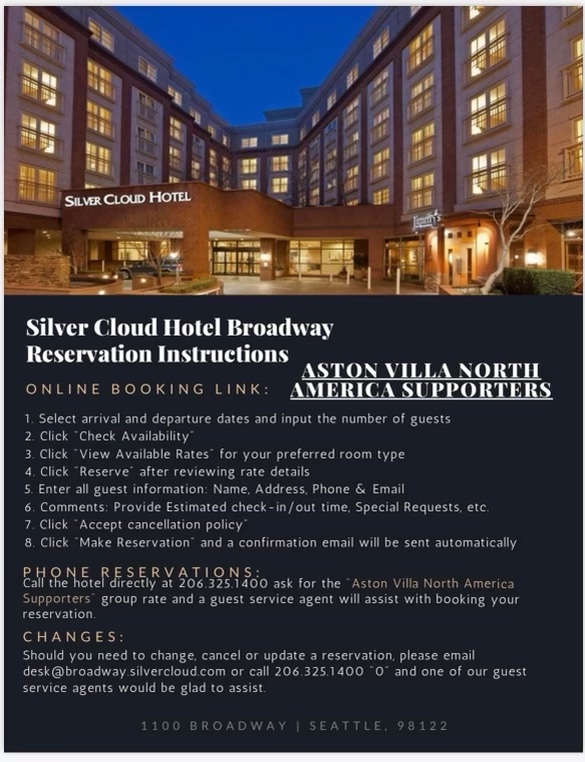 Click here to book a stay at the Silver Cloud Hotel
Seattle has a wide range of hotels in the downtown corridor staying within this area will give easy access to the host bar, actives and other events.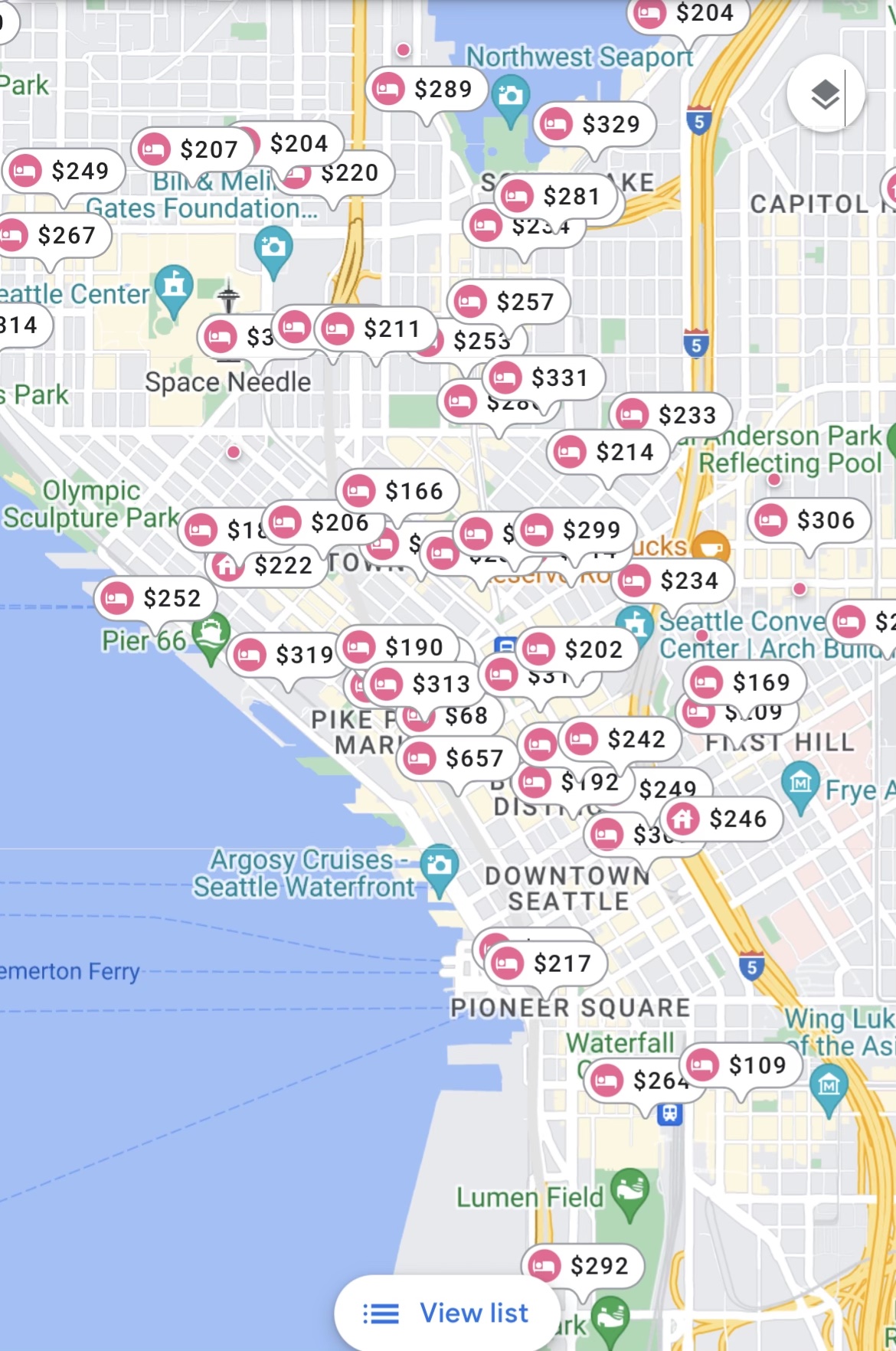 Space Needle tickets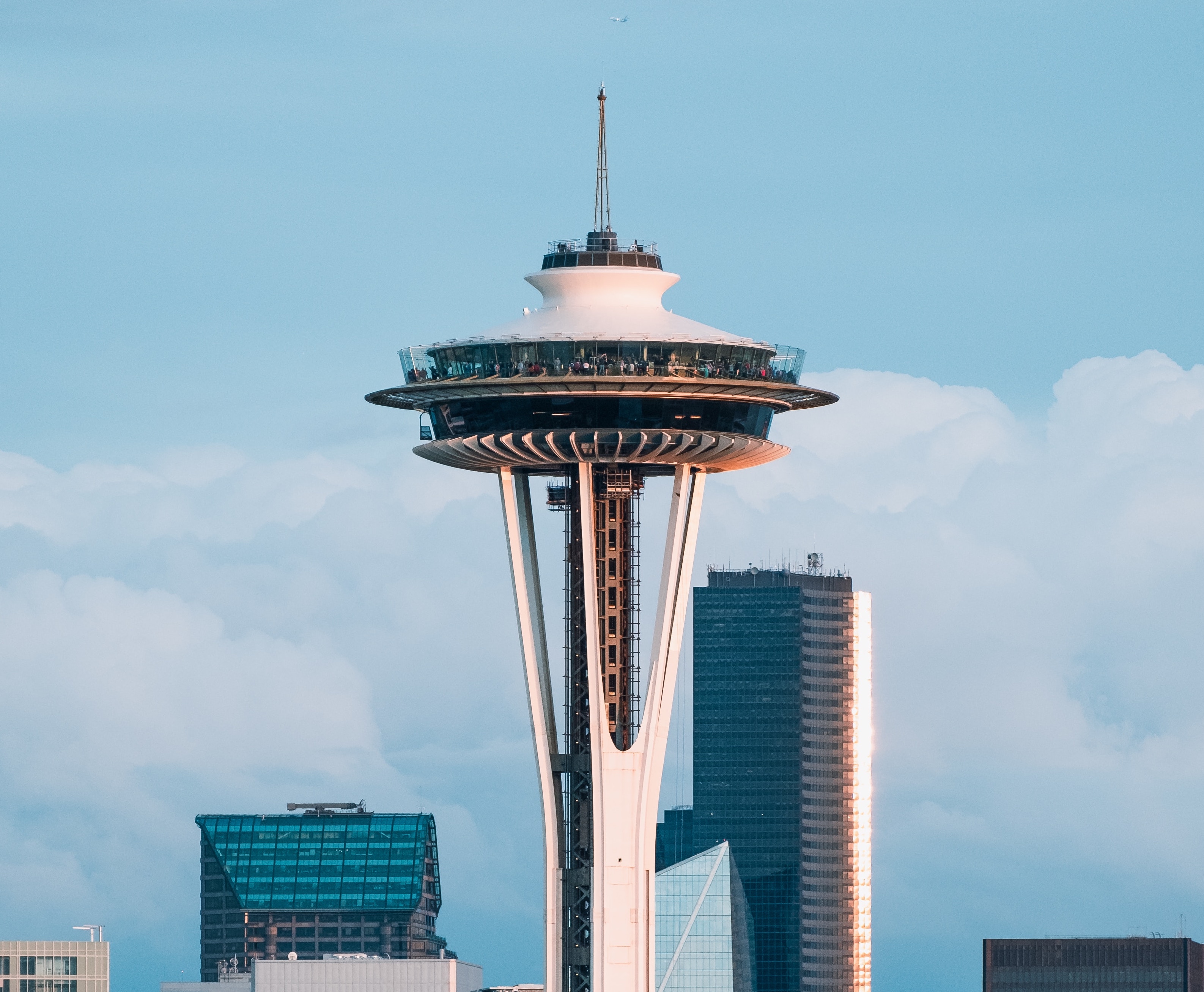 Visit the Space Needle! Saturday 05/13 at 5pm
$35 per ticket
T-shirts
Buy a t-shirt! $30 each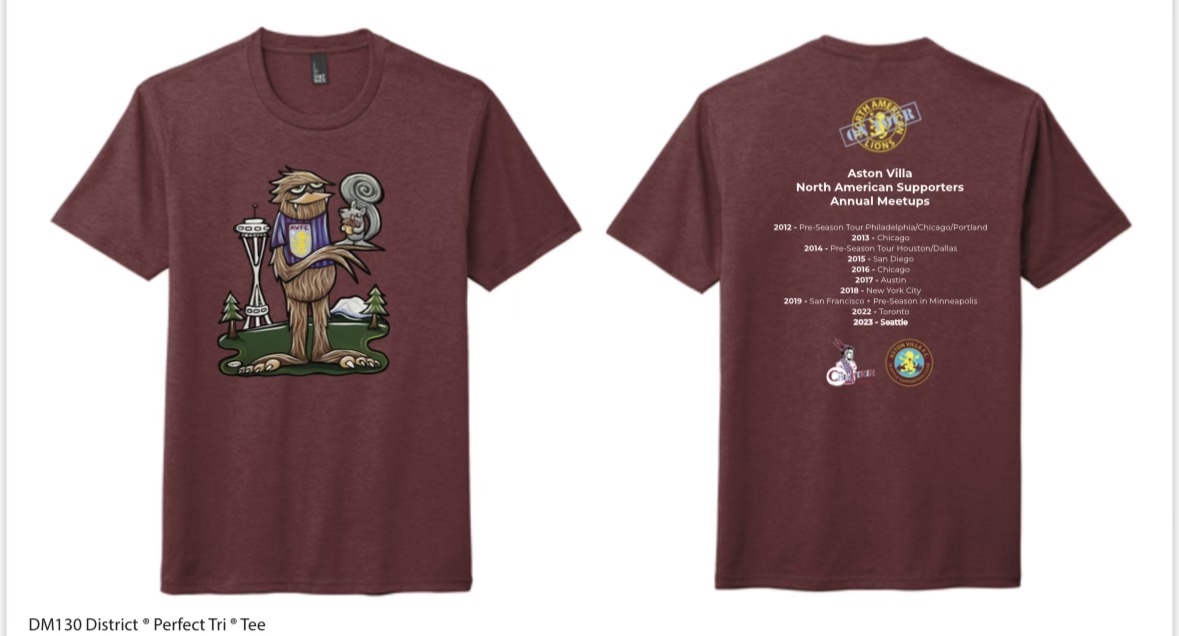 Important! All t-shirts will be handed out during the event, not shipped!